Exterior + Interior
Call for Quote
What you get
A floor plan of the exterior footprint of each level with square footage, including interior walls and room dimensions. Along with placement of finishes (kitchen sinks, appliances and counter tops, bathroom finishes, ceiling fans and decks/patios/porches) and the high resolution jpeg file of the floor plan.
With the Exterior + Interior package, our floor plan provides a more in-depth illustration of a home's layout. We will provide you with detailed floor plans for all of your listings to include with your marketing package. Our floor plan sketches include accurate square footage calculations of total finished living areas, as well as room dimensions. This service is ideal when selling a home.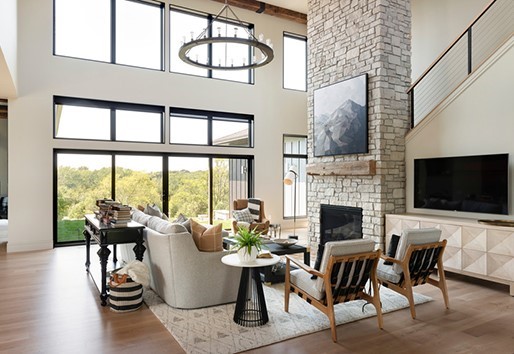 Not only will you have an accurate measurement of the home, but you will have detailed floor plans for all your listings to present to any interested buyer. Floor plans make listings stand out and provide buyers with valuable information; such as, square footage of the home, total finished living area and dimensions of all interior spaces and rooms. Floor plans help the potential buyers "move" in mentally.
Service Area
Measuring Spaces services these counties
Clark
Floyd
Harrison
Crawford*
Washington*
Scott*
Jefferson* (Kentucky)
*Minimum travel charge of $10. Contact us for a free quote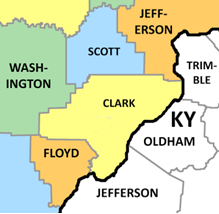 We accept Master Card, Visa, Discover, American Express, Cash, Venmo and QuickPay by Zelle as payment.
CANCELLATION POLICY: Must cancel 48 hours, before scheduled time or a cancellation fee  of $60.00 will be charged to you and must be paid, before allowed back on schedule. 
Next Steps…
Contact us to schedule a professional measurement of your home today!